Move money between your Westpac accounts and check the new balances instantly, using the transfer funds option.
Features
Transfer money between your transaction accounts
Confirm your new balances within seconds of transferring the funds
Control your balances, so you have enough to cover any scheduled payments
Print a receipt for your personal records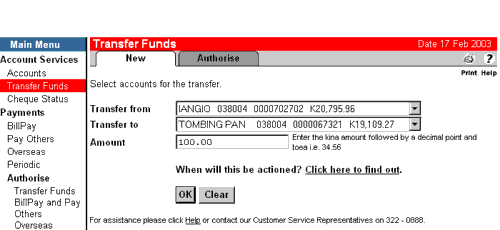 Important information about sending money overseas
For our customers who send money in Philippine Peso (PHP) via our online or branch services, we advise that from Thursday, 12 November 2020 we will no longer be accepting payments in PHP. We continue to offer international money transfers for other major currencies such as the USD.

Please check with your respective bank what currencies are acceptable for conversion to PHP.